As you make your way to new heights in your music career; booking agents for tours, A&R's, major venues who aren't very familiar with you will ask you for an EPK. This is also a great tool for those looking to interview you.
Your EPK can be 2 to 5 pages long.
EPK creation can take anywhere from 3 to 5 business days upon full completion of the EPK Creation form that will be sent to you once you finish your purchase.
If you would like to expedite the completion of your EPK, please contact us 267-415-1575 to determine if we can fulfill your request.
​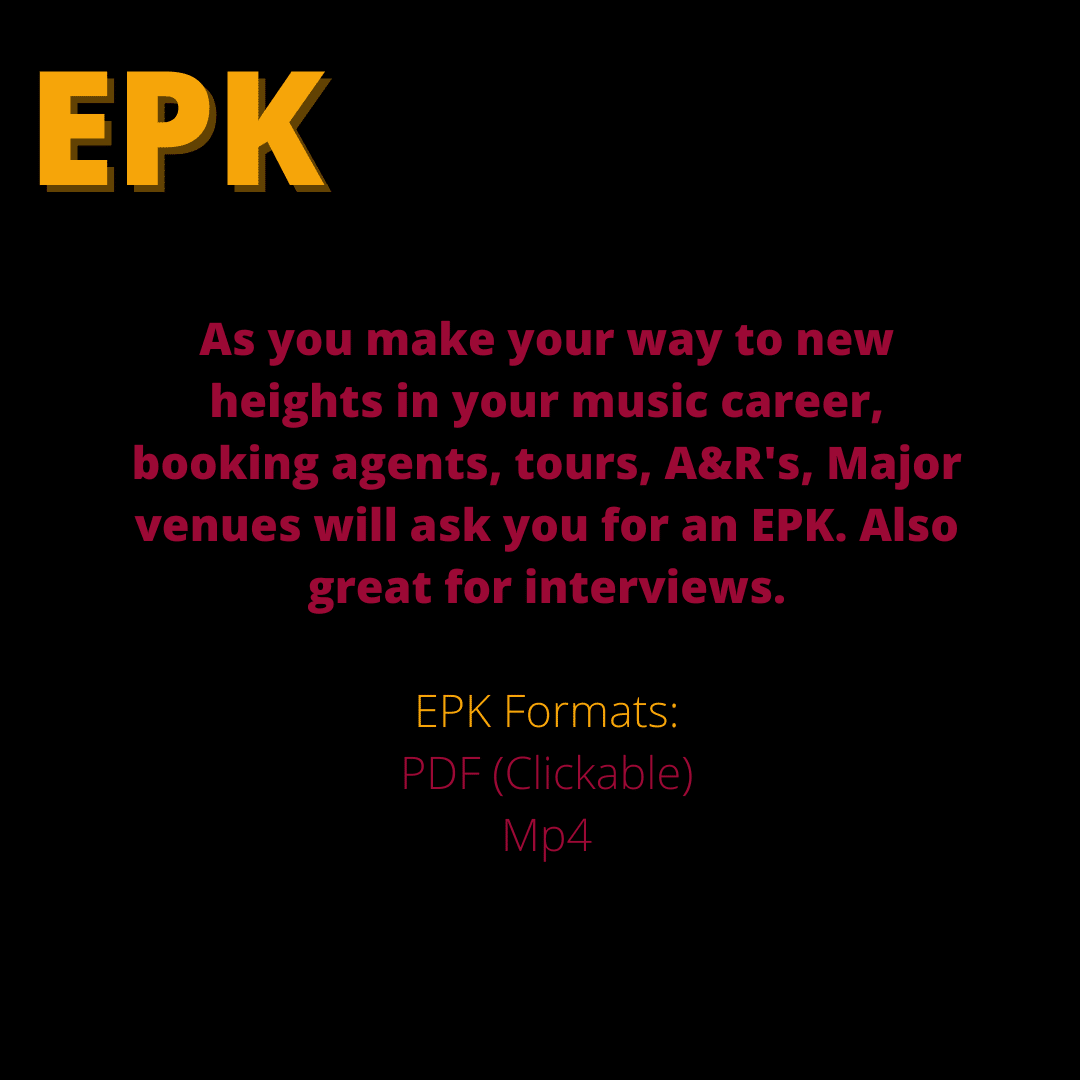 ​